Did you used to do cross stitch way back when?  I did…  like back in  the 80's, I think?!
I simply adore Halloween and saw this little cross stitched verse on Etsy and had to have it.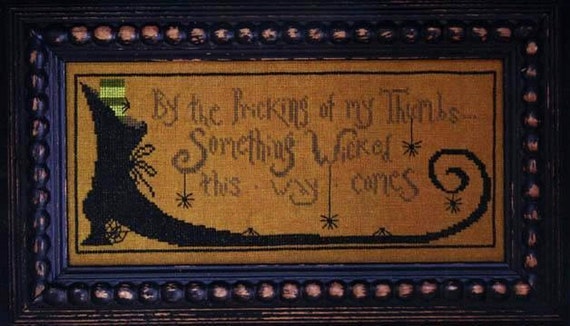 Which means I had to buy the design and cross stitch it!!
It took a few weeks working on it at bee or at night during TV and football.
And I used some of the 2" squares I had leftover from my Wicked Bits postage stamp quilt to finish it up as a pillow!
So, Yogi wants to know…
what are you working on this week?