I love Mary Engelbreit!   I always have!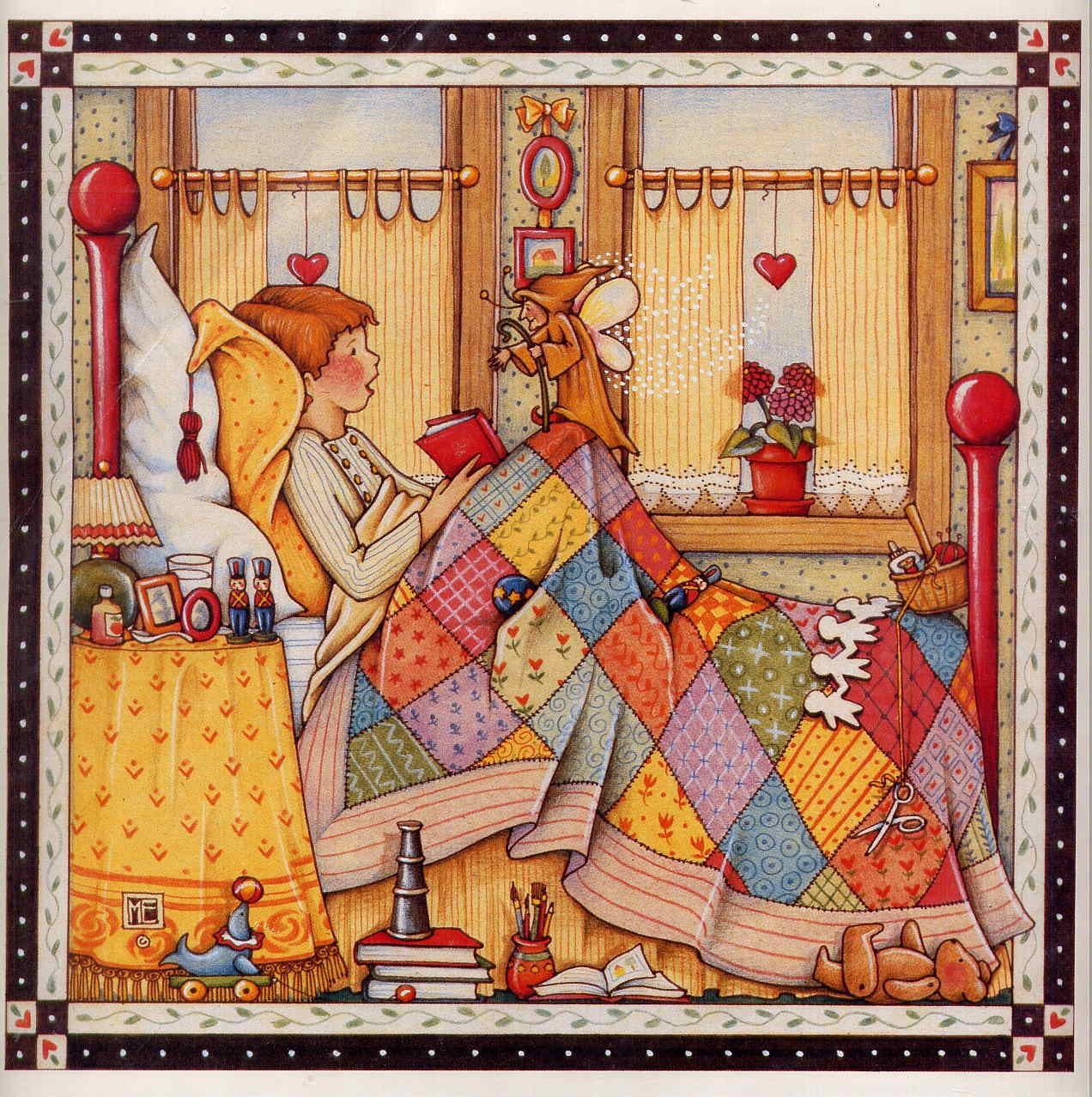 (image from Google)
I love her whimsy and use of bright colors mixed with black and white.
My sewing room in our previous house was decorated all in Mary Engelbreit stuff!!
And I've been collecting Mary Engelbreit fabrics for years!!
So, I saw a scrappy friendship quilt on Pinterest made with a large panel and smaller squares received in an exchange between friends.
And fell in love with it!!
Such a great way to use up my stash of her old and new fabrics!!
Many of the fabrics have been out of print for years, so I wanted to use a bit of all of them!!
I loved making it!  I found I had as many black background fabrics as light ones, so I arranged my fabrics in a checkerboard design alternating the dark and light fabrics!
I put the large panel off center in a lower corner so that it would be displayed when the quilt is folded and draped over a chair!!
I quilted it all over in a simple meander as the quilting design would not show up much due to how busy the various prints are!!
I added large red rickrack and smaller black rickrack around the panel and added doubled buttons in the corners!!
The resulting quilt is super fun!!!
A scrapbook quilt showing off years of collecting Mary Engelbreit fabrics!
My husband and I are going on a Mediterranean cruise in a few weeks, so I've stopped working on quilts to make some new clothes for the trip!
What are you working on this week  Something fun??