(go HERE for the giveaway post)
Two weeks ago, I went through 25 boxes of teacher stuff that has been stored in my basement since 2005 when I left the classroom to become an assistive tech resource teacher for the county.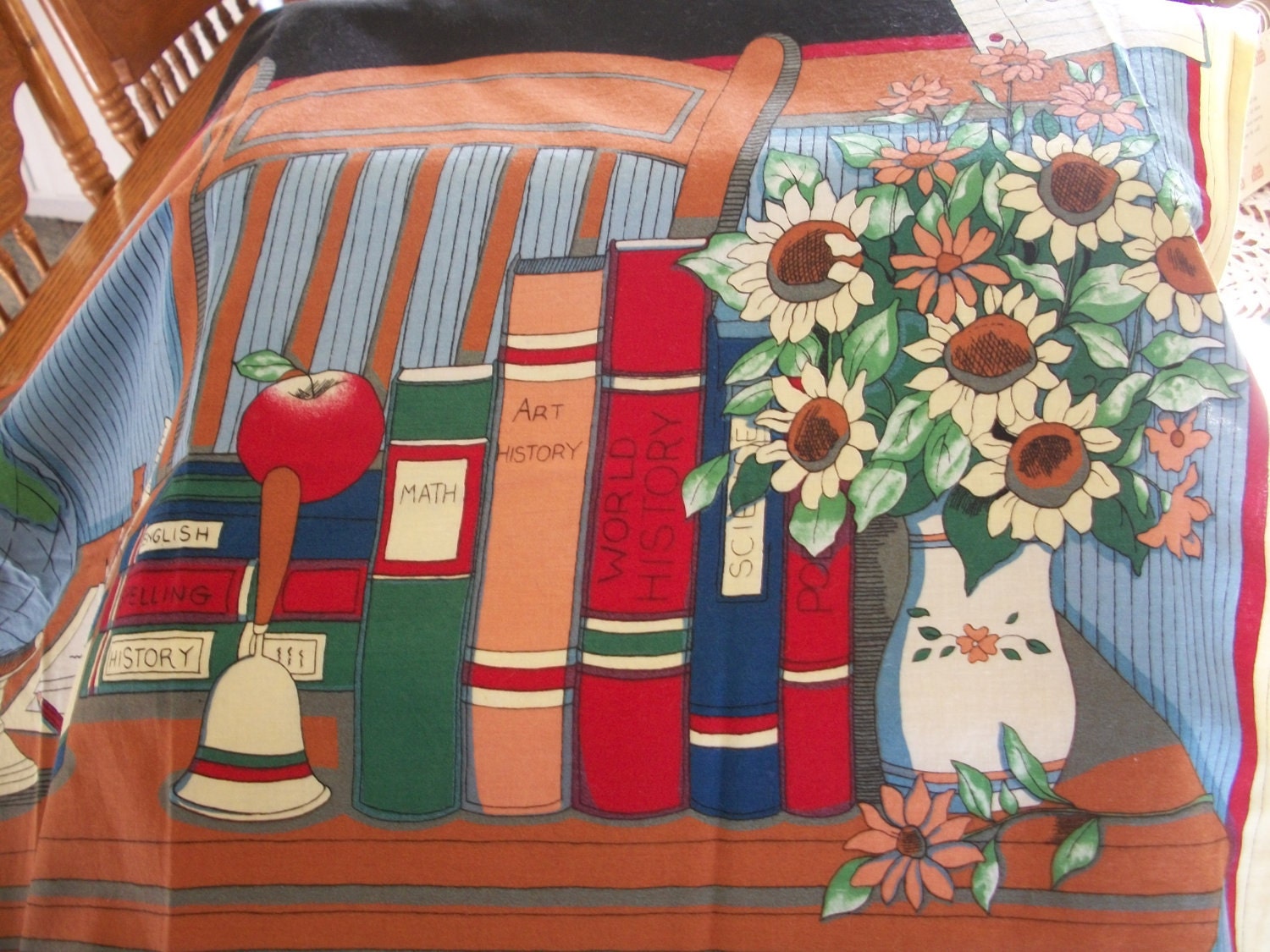 I found an old classroom teacher themed fabric panel that I had hemmed all around and slipped onto a dowel and hung in my classroom for 9 years. 
I had forgotten all about it, until I found it folded up in the bottom of a box!
So, I ripped out the hemming all around the edges, trimmed it down and found that I had some other teacher fabric in my stash…equally old, that went well with it!
So, I fussy cut some blocks and used a red plaid sashing around the blocks and it really made up into a cute quilt to commemorate my classroom!!
Yogi didn't seem too excited about it all… he gets great sleep, doesn't he??
I quilted it on The Queen Mother, as Yogi snoozed on my machine cover on the floor nearby!!
with just a simple all-over meander with black thread.
And it will always be a special reminder of my classroom for me!! 
I realllly love it!!
Hope you're having a fun and relaxing Labor Day weekend!
Summer's last hurrah!!
I am SOOOOO ready for AUTUMN!!
How about you?